GIVE YOUR CAR A COAT OF WAX & POLISH WITH ACRYLIC PROTECTIVE  IN THIS RAINY SEASON!
This will protect the car by not allowing the water & dust to come in contact with paint and will prevent rust formation by filling up scratches if any on the body panels.
DirtBuster Features With Acrylic Protection:
Mirror Showroom Finish In 2 Minutes
No Scratch & No Swirl Formula
What Can Dirt-buster Clean?
Why choose Dirtbuster waterless car wash?
As far as car detailing is concerned, we frankly use a minimum of 25-30 liters of water per car wash. Now you can assume the daily amount of water consumption by professional detailers. Summers are here and there are regions in India who wait for a single water drop and we are wasting water just like this despite a great available alternative. The waterless car wash is an amazing alternative method which you can start using as an initiative to save the environment.
How does dry washing works?
Waterless car wash products are more advanced than regular products as they are formulated for compensating the lack of water. Hence, the efficiency of waterless products is no less than water-based ones. In fact, the only bucket you will need here is to rinse the microfiber towels instead of using gallons of water with a pressure washer or hose.
This eco-friendly method uses high lubricity sprays to polish and wash the exterior. The dirt, grimes and dust particles get encapsulated because of high lubricity which is exactly the same as how water removes dirt. The chemical combination of waterless products is efficient enough to give lustrous paint with least efforts.
Compatible Surfaces:   

Our Exceptional Waterless Car Wash,Wax, Polish and  Acrylic Protective Coating Literally Spray, Wipe and Buff!
No more water spots or drying your car, no more waxing your car, our Acrylic Resin Technology is Far Superior to any Wax. Awesome for Cars, Motorcycles, Boats, RVs and Aircraft. Apply product to dirty surface with terry cloth towel, allow to haze, and buff to a shine.!
Use This Waterless Car Wash To:
✅Fully wash a car with a few ounces of water
✅Wash and protect any car anywhere, anytime
✅Add a brilliant shine with every wipe
✅Save hundreds of gallons of water
No Scratch & No Swirl Formula
DirtBuster® is designed to safely remove dirt and contamination from all vehicle surfaces without harming or scratching them. Advanced hyper-surfactants emulsify and pull dirt away from the surface while slick lubricating agents reduce the drag and friction of the dirt. This action glides the towel effortlessly over the surface and picks up the abrasive debris before it can scratch the paint.
Smart Chemistry for Smart Results
By combining the first Eco-based natural carnauba emulsion with hyper-efficient lubricating agents and gloss enhancers, we have engineered the first waterless system that cleans, shines, and protects paint from swirls and scratches in one easy step! The high shine and deep warm glow left after washing with EcoSmart is achieved from the perfect blend of Brazilian carnauba wax: nature's sealant

WHY CHOOSE DIRTBUSTER® ? 
WE BELIEVE CUSTOMERS WANT RESULTS, NOT JUST PRODUCTS!
Offering you a flawless customer experience is our #1 priority. We make every single batch by hand in small quantities in the USA in order to ensure consistency and superior quality.
By choosing Dirtbuster®, you are choosing a small, local company that has designed, tested and approved one of the most problem-solving products on the market.
Our passion for innovation and excellence made us focus on quality, safety and establishing a long-term relationship with our customers.
Not Convinced? Just try it for yourself, we give you a Full 30 Day Money Back Guarantee, so you confidently can experience the result! 
A FEW OF THE REASONS YOU SHOULD BUY FROM US:
• Backed by Science, Our Product Works.
• 100% Secure and Easy Online Ordering
• Knowledgeable, Friendly and Professional Customer Support Crew 
• Thousands Of Satisfied Customers
• 100% Satisfaction Money Back Guarantee.
• All items In Stock And Ready To Ship Upon Ordering
• Everyone Who Uses Dirtbuster® Comes Back For More And You Will Too!
Linseed Oil for Color Depth!
Obtained from the dried, ripened seed of the flax plant is an emollient used to provide added shine, luster, and protection, to any painted surface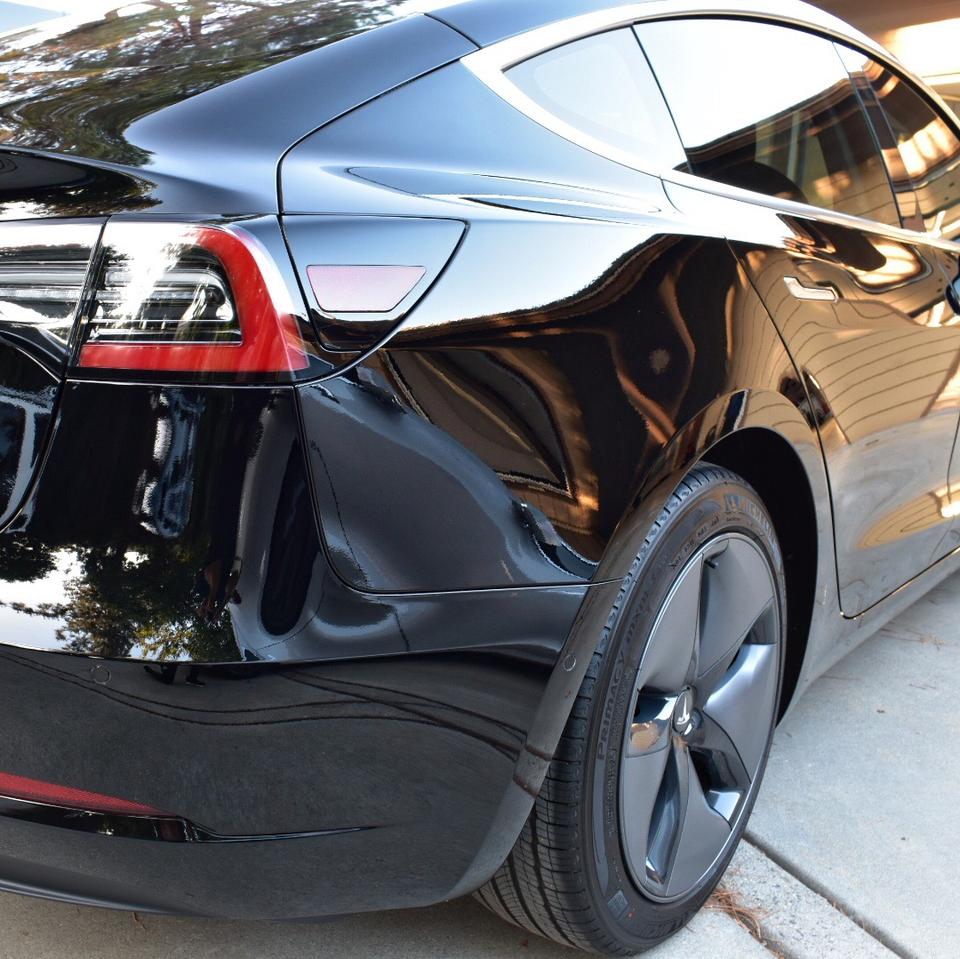 Polymers for a Longer Lasting, Brilliant Shine!
Plastic like substances that adhere to various painted surfaces offering a long lasting, hydrophobic protection helping your car stay cleaner for longer!
                  The 100% No-Risk Promise
Order right now with confidence!
Try the Dirtbuster Waterless Car Wash Detail Kit out for 60 days and if it doesn't work for you, you'll get your money back! There's absolutely no-risk in giving it a try. No questions asked, you can get your money back!